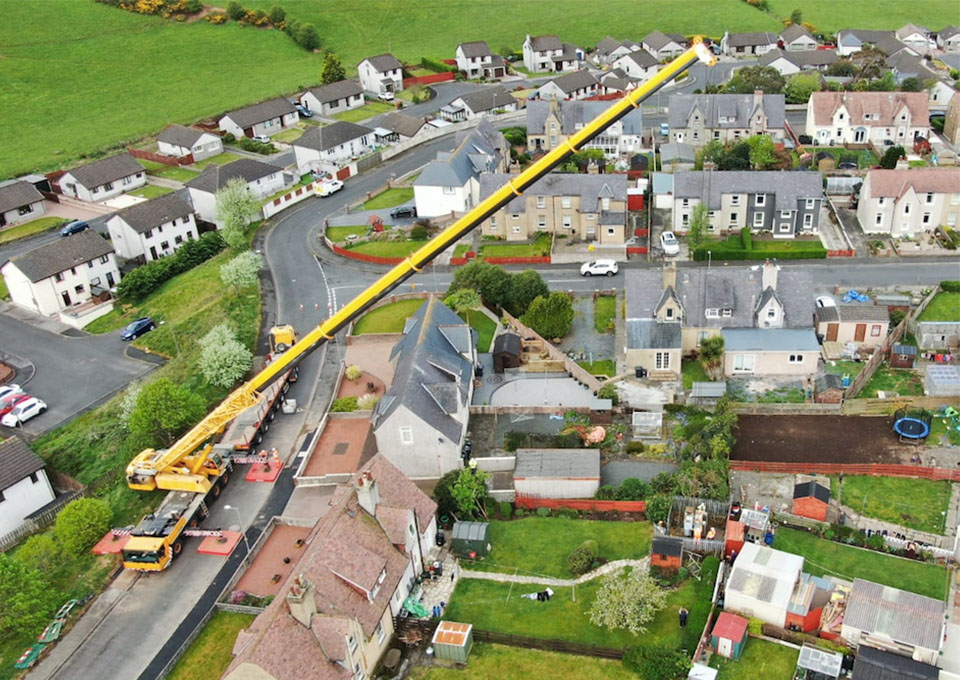 At Forsyth's, we are able to offer a number of additional services that go beyond simple crane hire and transport services.
We can provide additional services to support your needs, including skilled labour hire, fitters, mechanics, operators, crane supervisors and slinger signallers. Our additional services can also deliver site surveys to meet your individual needs.
PIC left/above:
200T Liebherr LTM1200 replacing a transformer for a customer in Stranraer.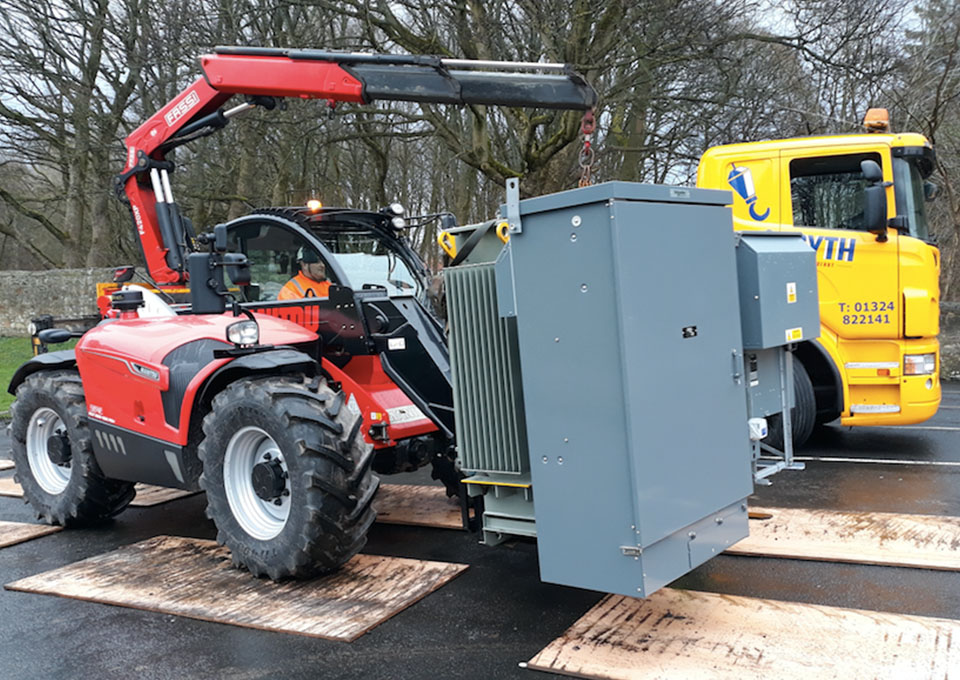 The team at Forsyth's can offer an unrivalled service to meet the needs of your project.
PIC right/above:
Forsyth of Denny demonstrating its vast capabilities here using an all-terrain telehandler to transfer a load from a suitable offload position via restricted access to a suitable lifting position so our 30t Crawler Crane could lift and place the load in Belhaven Park Wishaw.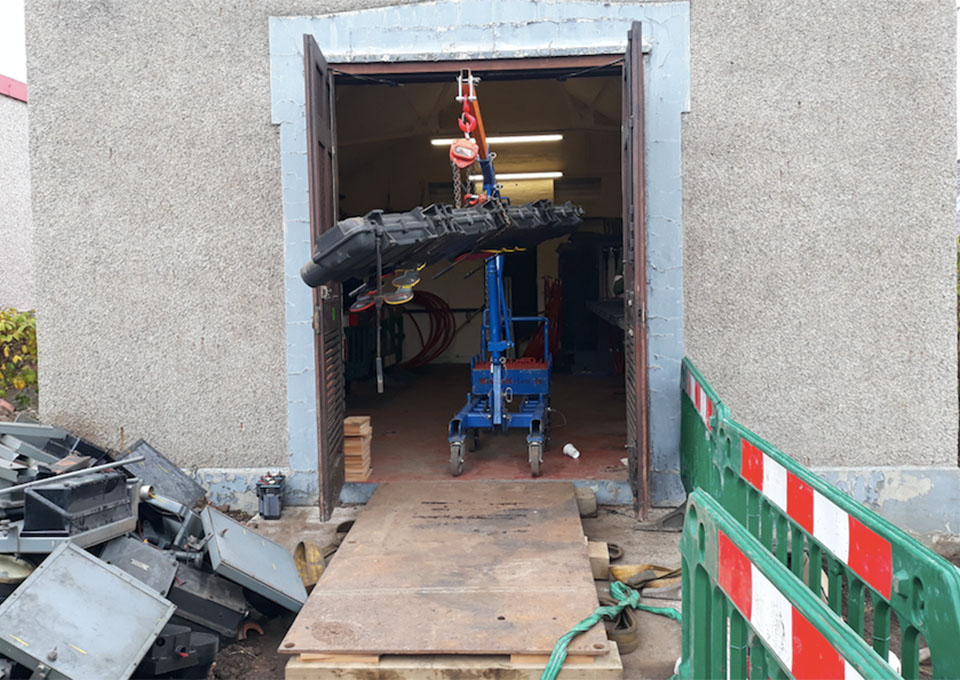 This includes the following features:
Client liaison and full engineered survey
Detailed RA/MS package with precise, simple and easy to understand step-by-step instructions as to how the work will be executed.
Manufacture and testing of bespoke lifting and specialist equipment to meet any requirement.
Full range of skates, jacks, pulling / pushing devices and steel plates
PIC left/above:
Forsyth of Denny utilising its unique mini floor crane to remove switch gear after it has been dismantled in a restricted access location on a site in Edinburgh.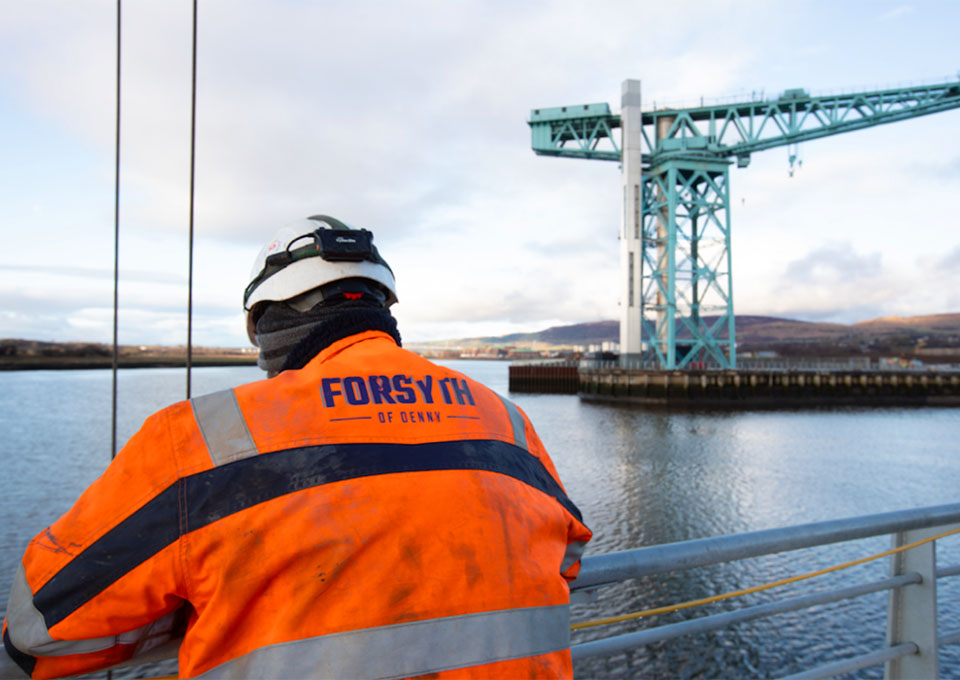 What's more, we can also provide worldwide relocation services to facilitate your needs.
PIC right/above:
Forsyth of Denny lift supervisor, supervising a lift at Queens Quay Clydebank, here we positioned inlet pipes in conjuction with a Diving team in the water.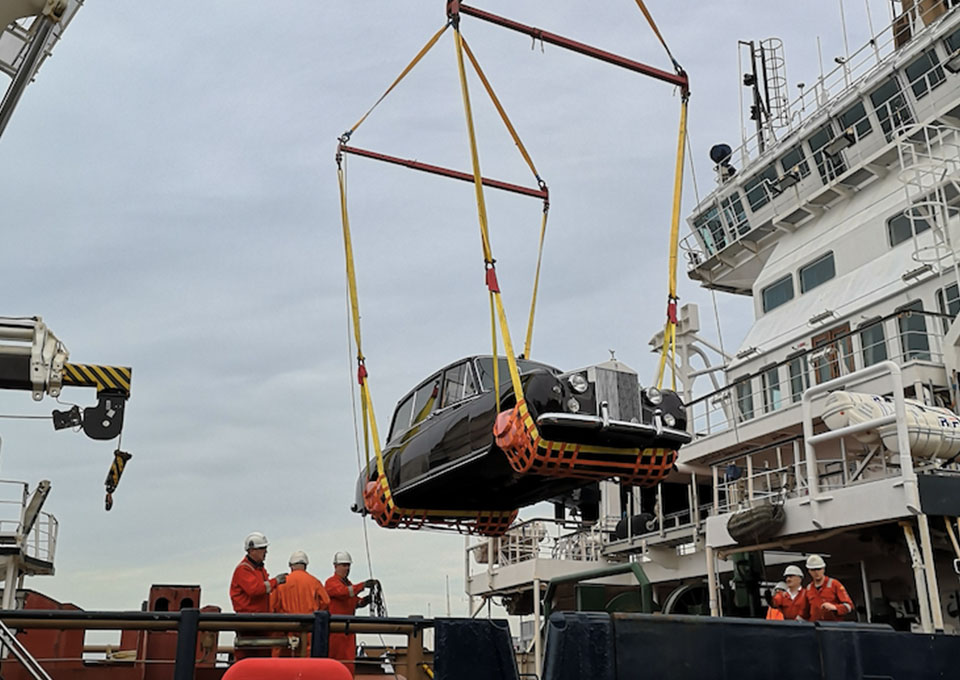 Our global relocation services includes:
Machinery Dismantling and Removal
Packaging and Crating
Transport
Freight Forwarding
Offload at Port of Entry and transport and installation at new final location
PIC left/above:
Forsyth of Denny managed the lifitng and offloading of the Queens Rolls Royce from the Royal Yaught Britania.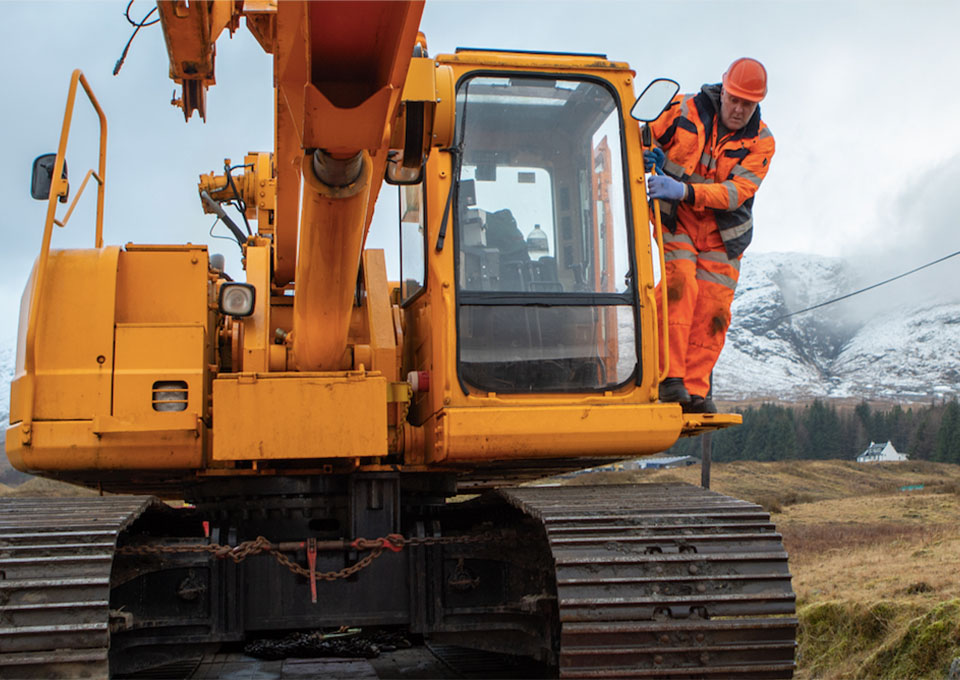 We are equipped to help with services relating to specialist plant projects, which can include equipment to help with difficult sites, such as remote locations or confined spaces.
Within our fleet, we have a CWE525 tracked Crawler crane, ideal for working off towpaths, beside canals or tracking over various ground conditions to reach more remote locations. This is the first crane of this type in the UK, providing unique lifting solutions throughout the country.
PIC right/above:
The versatile 30t crawler crane working on an isolated project in the highlands of Scotland installing temporary bridges on the construction of a new mining site.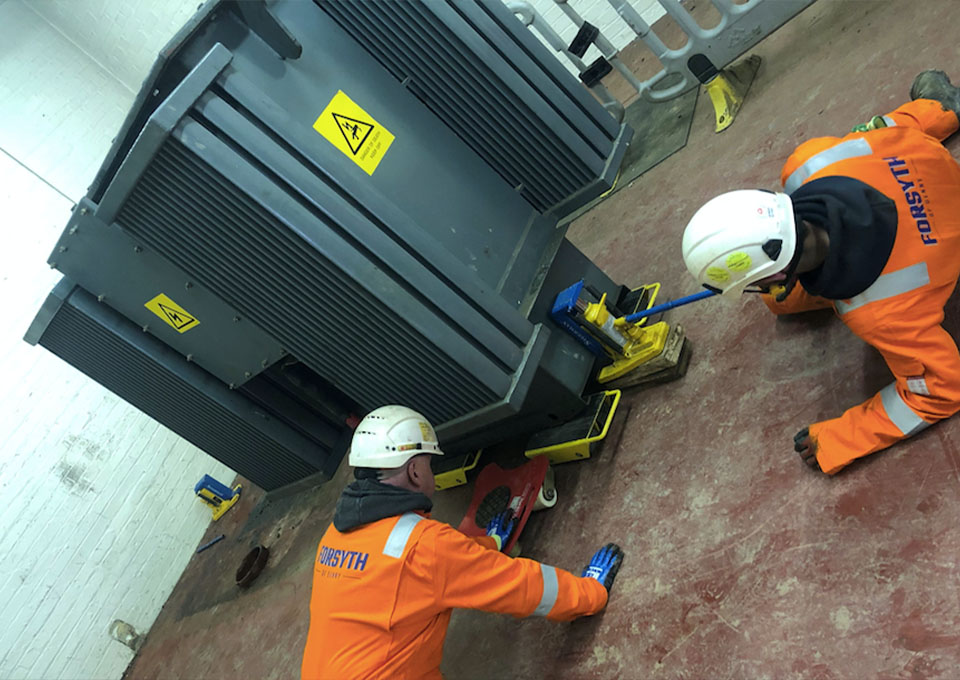 We also have additional equipment to help facilitate low ground bearing access-lifting, as well as accessing soft ground and reducing manual handling.
PIC left/above:
Forsyth of Denny in house jacking and skating specaist team removing redundant plant on a recent project.