Our crane calculator is a handy tool in helping you determine the right kind of crane you need for the job.
This is a basic guide for indicative purposes only and must be checked by an appointed person for each individual circumstance. Please contact Forsyth's for an accurate and detailed quote to plan and carry out your lift safely.
Radius is the distance in meters from the center point of the slew ring of the crane to the center point of the load.
Weight is the weight in t's of the load.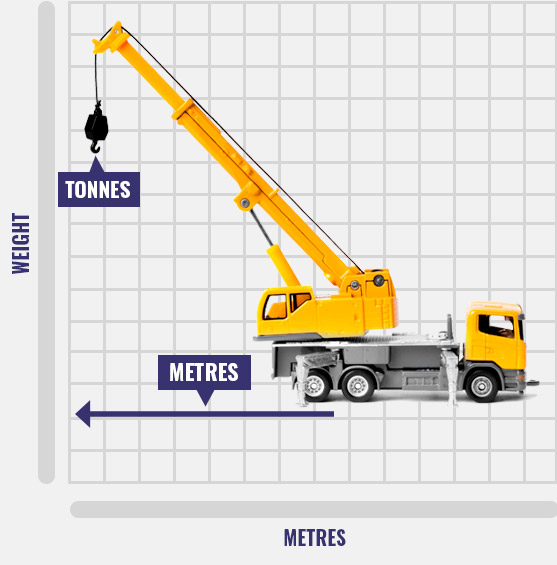 If you'd like to know more about our cranes, you can download our lifting capacity guide here.
DOWNLOAD NOW