New CWE Polecat Tracked Crawler Crane
The CWE Crawler Crane is designed for accessing sites with restricted access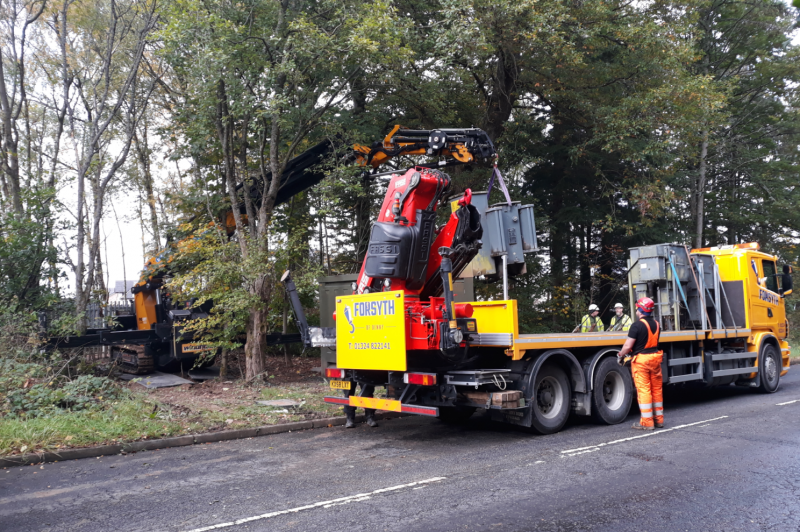 Forsyth of Denny recently introduced its new CWE/Polecat tracked crawler crane to the fleet. It is suitable for sites with restricted access.
The crane is fully proportional radio remote control with very high sensitive controls for all the crane functions. The hydraulic jib is completely fold-able within the crane shape without increasing the overall dimensions. The stabilisation system allows endless stability configurations with an immediate proportional calibration of the crane performances. The system is computer-controlled without man intervention. The CWE is a particularly compact crane. It is easy to load onto the lorries and it is engineered to be used inside and/or outside buildings
As shown in the video the crawler crane can get into areas that a standard mobile crane would never be able to reach. Having this new machine will allow Forsyth of Denny to take on several new jobs.
Contact Forsyth of Denny today for more information about hiring the Polecat tracked crawler crane.
Categories